🍧🍨

ICE CREAM

TIME 🍦🧁
Anytime with the Ice Cream Time fast freezing plate. You and your family can enjoy delicious frozen treats in minutes!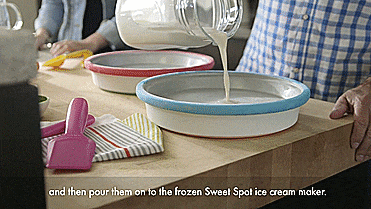 Packaged in a sleek, beautiful box, the Ice Cream Machine is the perfect birthday gift or holiday gift. Why just eat ice cream when it's so much fun to prepare it? Use the instant ice cream maker at your child's birthday party for a fun activity! Simply pour the ice cream mixture onto the pre-cooled pan and watch as it transforms before your eyes!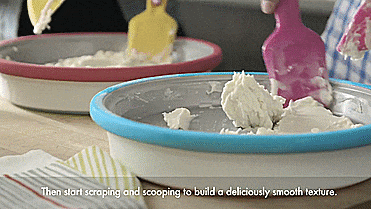 GREAT GIFT, FUN ACTIVITY
More than just an ice cream machine, it's an experience that both kids and adults will enjoy!
Each person can have it exactly how they want. Try the latest ice cream trends like "thai style fried rolled ice cream". Or bake a batch of fresh cookies and put your creation between two for an amazing ice cream sandwich without the long lines of the fancy shop in town.
The ice-cream maker comes with a tray, a spade, a scoop, and a recipe/instruction book, is recommended to hand wash only, is easily stored in your cabinet or freezer for the next batch, weighs 2.6 lbs, and measures 11.7 inches in diameter x 2.4 inches tall.